Great access and free parking
Parking
Free parking space for up to 400 cars right infront of D1 Center.
Location
Just 15 minutes from Slovakia's captial Bratislava, 70 minutes from Austria's capital Vienna
Security
24/7 security service with security cameras installed.
Availability
D1 highway exit "Senec" and state road 503 ensure easy access to D1 Center from all directions.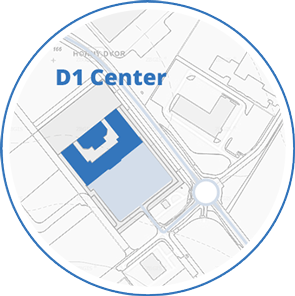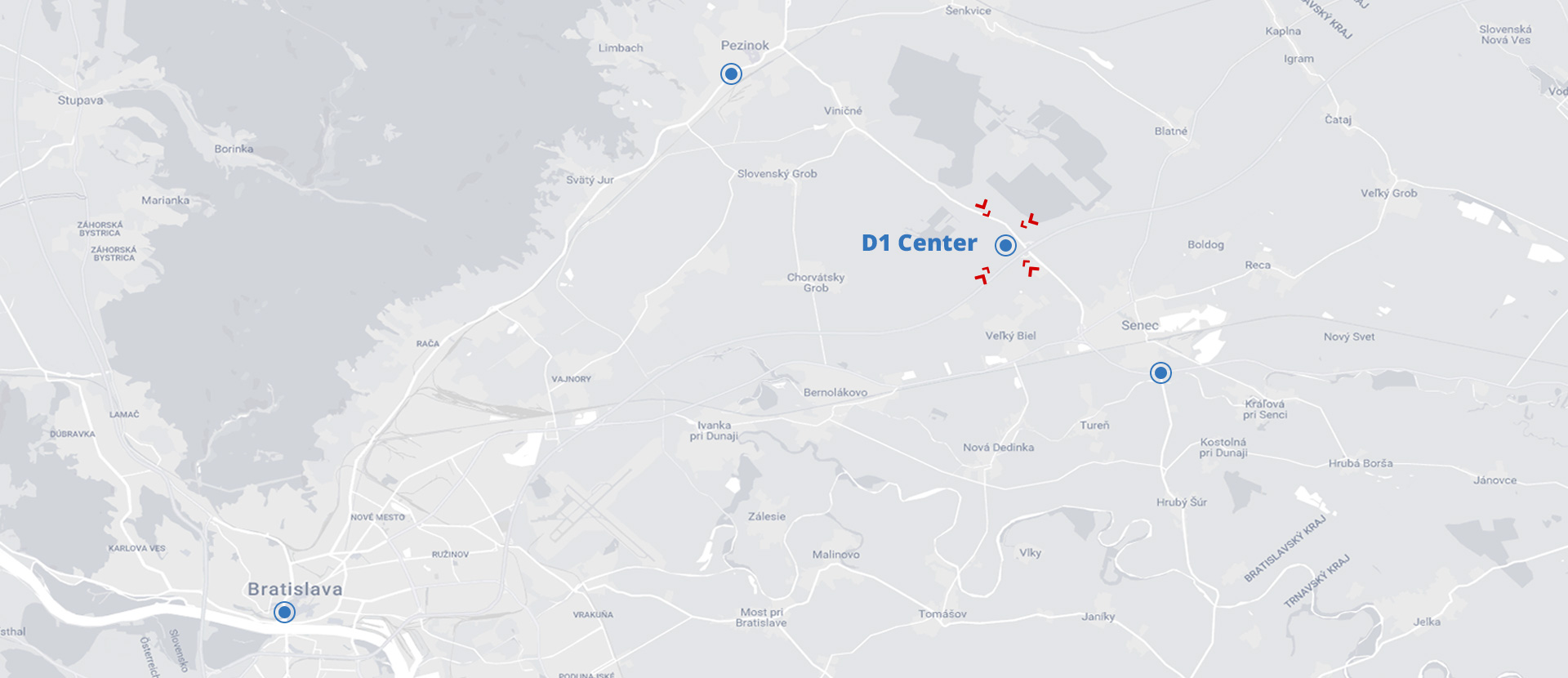 Bratislava - D1 Center
23 km, 25 min
Senec - D1 Center
4,5 km, 7 min
Pezinok - D1 Center
10 km, 13 min
Trnava - D1 Center
25 km, 20 min